MADE IN FRANCE
All our bracelets are handmade in France by passionate artisans who embody and convey the French savoir-faire.
OUR WORKSHOP IN FRANCE
Our workshop is located in Normandy, where a team of artisans work every day to transform raw materials into precious items of jewellery. Our leather is split and then bound to its Box calf leather lining, a guarantee of quality. The leather is then hand-cut with our own templates. Several layers of made-to-measure dye are then carefully applied to each of the straps' edges to match the colour of the leather. Once dry, the straps are ready to be assembled. The clasps and buckles are delicately fastened, in preparation for the jewel. The straps are now ready to be adorned with a precious cabochon. Each bracelet is made to order.
OUR FRENCH SUPPLIERS
In order to support our know-how, preserve our heritage and contribute to the French economy, we work with local suppliers and partners. Our tanners carry the Entreprise du Patrimoine Vivant (EPV) label. This mark of recognition from the French government testifies to the durability of our local roots and our commitment to artisanal savoir-faire and industrial excellence.
We ensure the traceability and conformity of all the materials that make up our products. We require our suppliers to be in full compliance with the European REACH regulation, so as to guarantee that all our products protect human health and the environment from any chemical substances.
A PARTNERSHIP OF TRUST
LYS & DHEER was born with a desire to work, exchange and design alongside French artisans, in perpetual search of perfection.
During the research and development phase of our bracelets, we work in close collaboration with our partners in order to find the perfect technical and aesthetic balance.
Manufacturing in France is a commitment to quality, know-how, transparency, tradition, and ecology, as well as a guarantee that our products are produced in an environment that protects our artisans' rights and comfort.
OUR FOREIGN SUPPLIERS
The cost of 85% of our products is based in France. Only our brass parts and fine stones are sourced from partners abroad. Our brass parts are crafted in Thailand in a small, family-run workshop. We spent almost a year looking for the right partner who could produce with the level of precision we require. These parts are then galvanised in France. Galvanisation is the technical term for a 24-carat gold or palladium finish.
Our stones come from different deposits located in Mozambique, Madagascar and India. We are proud and grateful to work with these partners who have greatly contributed to making LYS & DHEER what it is today.
OUR ZERO WASTE OBJECTIVE
We never throw away products that are new or in condition to be sold
In order to keep up with the latest trends and seasons, and offer our customers new products, we renew part of our bracelet collection twice a year. Discontinued items remain available on our website lysdheer.com while stocks last.
Products that cannot be sold
Any products in good condition that cannot be sold are used for photoshoots and sales presentations.
Other products
Any discarded products are used for prototypes, trials, and photos.
OUR COMMITMENT TO THE ORIGIN OF OUR LEATHERS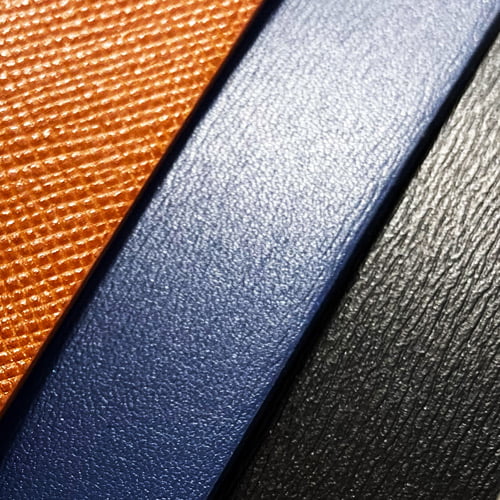 Our Calfskin leather
We source our Box calf leather exclusively from French tanneries, members of the French Federation of Tanners and renowned for their expertise in Box calf finishing. They strive to perpetuate their exceptional know-how in a local setting.
Our Exotic Leathers
We source exclusively from a renowned Swiss tannery, via their showroom in Paris. All their skins are traceable and supplied with a number and CITES certificate, in accordance with the Washington convention guaranteeing the protection of animal species. We only work with lizard skins (classified in appendix II) and water snake skins (a non-protected species). We do not work with any protected species in appendix I.
Water Snakes (technical name Karung) All our water snake skins come from Indonesia and are farmed. Lizards (technical name Varanus) All our lizard skins come from Indonesia and are farmed.
OUR LEATHER TANNERS ARE COMMITTED TO ANIMAL WELFARE
The French Federation of Tannery and leatherworkers with whom we work guarantee that their skins are sourced ethically and respect animal welfare. They have designed, in collaboration with their suppliers, a laser marking tool that will ensure the traceability of each skin by 2022, from the farm to the finished product.